Welcome!
Thanks for signing up for The Fast-Forward Guide to "Baby, It's Cold Outside." We want to get you results quickly! To that end, each lesson includes a video, a written summary, the corresponding presentation slide, and a comment box. Please use the comment box at the bottom of each page to ask a question or comment. We want to help!
(Note: You need a Facebook account to post but it will not post to Facebook.)
The menu on the right side of each page shows the Course Structure and will monitor your progress throughout the course. You can also use it to navigate between lessons, or use the "next lesson" of "previous lesson" links above the comment box.
Here's the layout of a typical video: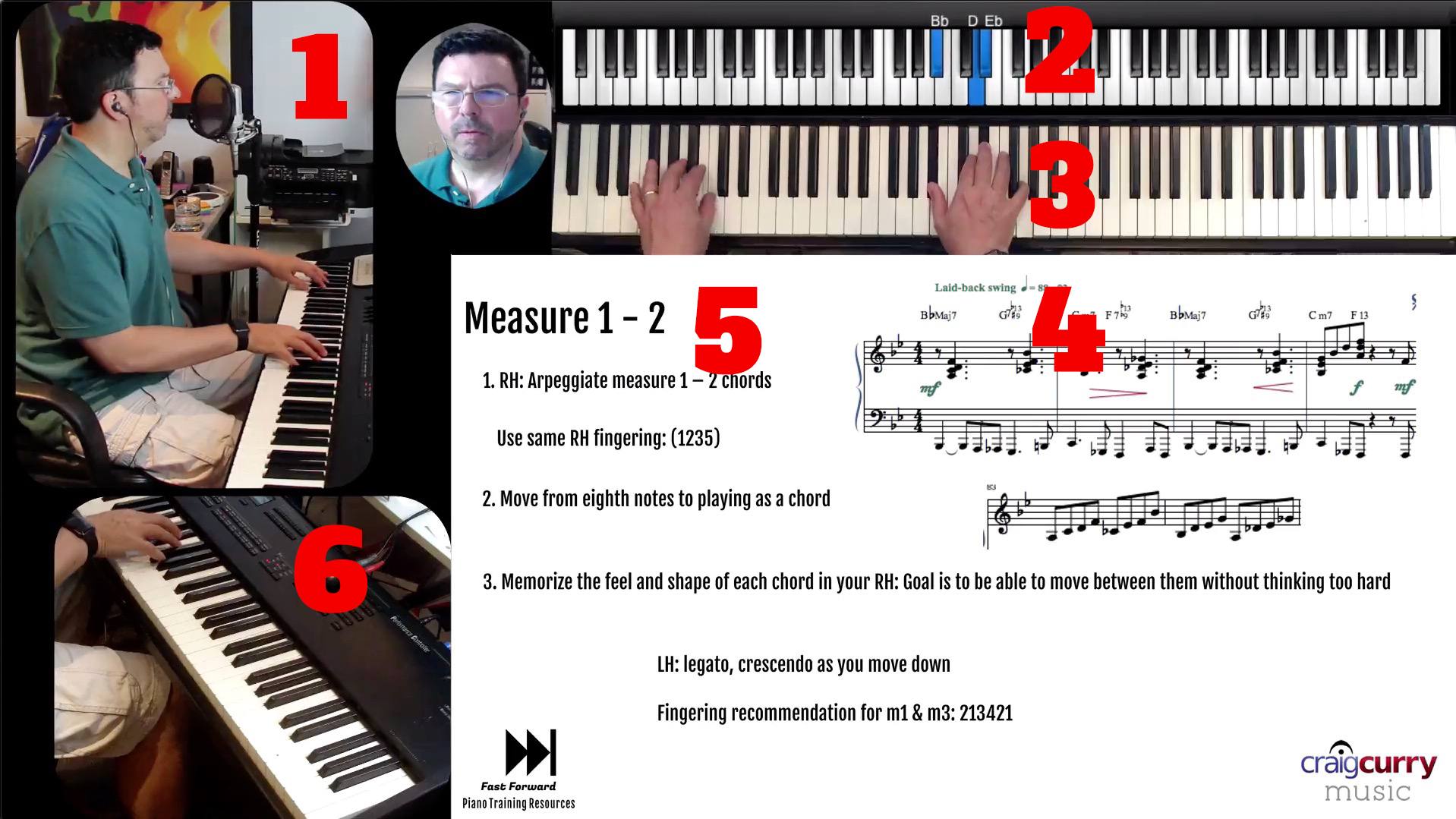 1. This is a side view of the keyboard and Craig's hands. A front view of Craig's face is to the right to help you feel like you're both in the same room.
2. This is a "virtual" MIDI keyboard with keys that turn blue when they are played. The name of the note being played appears above its (blue) key.
3. This is an overhead view of Craig's hands and the keyboard.
4. Every lesson presentation slide includes the notated music being discussed.
5. Every slide includes practice suggestions and fingerings on the left side.
6. This camera angle gives you an "over the shoulder" view of the top half of the keyboard and Craig's right hand.
FINGERING NUMBER REVIEW
Here's a chart showing how pianists refer to specific fingers on each hand. Thumbs of each hand are always the number 1 and then work outward to 5 for a pinky.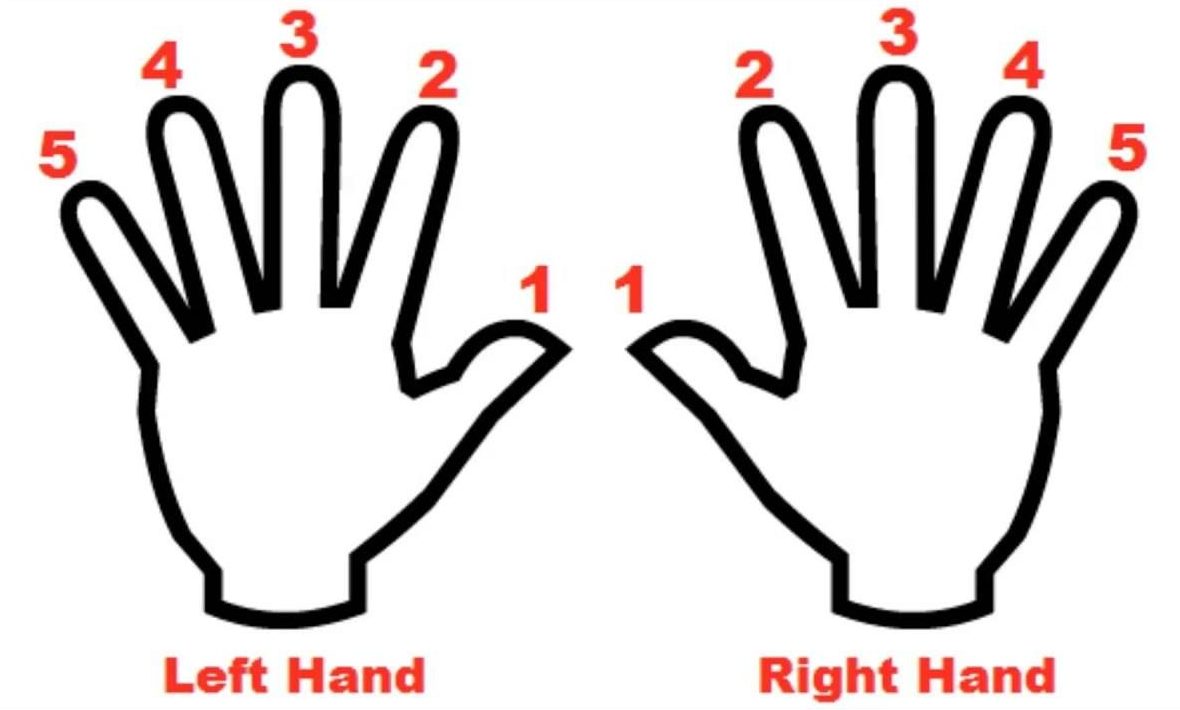 An Explanation of Fingering Notation on the Slides:
Fingerings for notes played individually are listed in the order they would sound: So to play one note at a time, C E G, the fingering will be shown as: 1 3 5
Notes played together (like a chord) will be in parentheses. If you played C E G simultaneously, the fingering would look like: (135)
Right Hand and Left Hand Abbreviations:
RH (Right Hand), LH (Left Hand)